0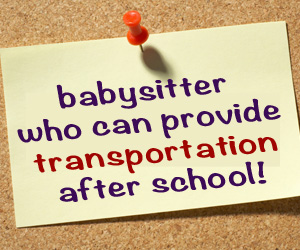 Our family is looking for a dependable driver to help with after school sports driving. Times are approximately 3:00 5:30, 4 days per week, Mondays-Thursdays.
We are in need of someone who can pick up in Montecito and drive to and from Carpinteria or Goleta.
Please contact me at jcaesar@cox.net
If you have your own car, good driving record and insurance and are interested learning more about this position.
January 14, 2015jcaesar