1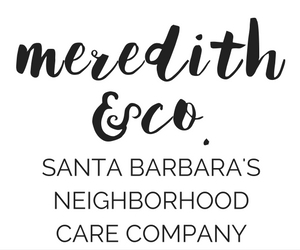 How do you find a great babysitter? Let Meredith & Co, help you!
Meredith & Co. is a neighborhood care company bringing together families seeking fabulous flexible child care and the best of the best in caregivers. We provide personal child care matchmaking services, flexible scheduling and one-stop booking. We specialize in families seeking part time or occasional child care in their homes.
No matter what you are looking for, a personal referral is always your first choice to begin your search. Being plugged in to your neighborhood network of caregivers and families ensures you are getting the best matches and highest quality of care.
We believe child care should enhance your familys life. It should give you the time and energy you need to play all your roles well. It should give your kids an extended family of people to love on, invest in and cheer for them. Having a team of those people means taking the stress and time out of managing your familys ever evolving care needs.
Meredith & Co. makes finding caregivers not just convenient, but trustworthy. We save you the time and stress of weeding through applicants, screening each one and having to start all over again when your main sitter isnt available for what you need. We hope that above all, we provide you with the peace of mind of just knowing we are there if you need us.
October 23, 2016PCTB
One comment
Parent Click Claires Neighborhood

says:

November 7, 2016 at 7:46 pm

[] at Meredith & Co.are excited to be featured on their home page this month. Check out the article and be sure to peruse theircommunity calendar and directories while youre []