0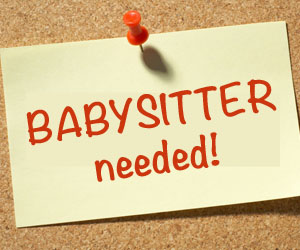 We are looking for a loving babysitter to care for our baby boy at our home in Oxnard two days a week. He is almost three months old and loves to smile, play, read books and go for walks in his stroller. We are looking for someone who has experience caring for infants, changing diapers, feeding, burping, changing clothes etc.
The hours can be somewhat flexible, but ideally we need someone two days a week (ex. Wednesdays & Thursdays) from about 8:30am-2:30pm, while I am working.
Our ideal babysitter is someone who loves children and babies, is calm, nurturing and outgoing (will sing songs, read books, and keep him stimulated), is dependable and is a non-smoker.
Please email me if interested. Look forward to meeting you!
daniella@themarino.org
OR
delghanayan@gmail.com
August 30, 2016crave