0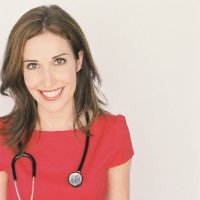 With germs everywhere and kids in school, sometimes a cold is inevitable, but these are tips Tanya uses at home and with her patients to keep their families as healthy as possible during cold & flu season.
Wash your hands. So simple, but so important! Get kids in the habit of washing their hands before every meal time as theyll most likely be handling their food in addition to using utensils. Parents of babies, make sure youre washing your hands and babys hands before eating. Even if youre only giving them a small snack itll help prevent germs from entering their mouths and little bodies.
Healthy eating! Think of food as medicine. Filling your body and your kids bodies with lots of nutritious foods will help strengthen your immune system and keep your body feeling its best. My foundation foods that should be a staple in every home and work for babies, kids and adults include eggs, prunes, avocados, fish, yogurt, cheese, nut butters, chicken, beans, lentils, berries, citrus fruits, green vegetables, whole grains, and water. For example, babies can have mashed avocado and eggs, kids can have a whole grain quesadilla with chicken and spinach and parents can have salmon and steamed vegetables. When you start with real, wholesome foods, you have plenty of options to get creative with and make the ingredients applicable for every family member.
Probiotics. Probiotics play an important role in helping to support digestive health which in return helps support overall health. While you should be getting enough probiotics year round, theyre extra important during cold & flu season. Research has found that children that have enough daily probiotics have less sick days at school. One of the best natural probiotic sources for babies, kids and parents is yogurt. Its one of my foundation foods and is full of important nutrients including probiotics! For the littlest ones in your home, I recommend Stonyfield YoBaby. YoBaby, the #1 Pediatrician recommended yogurt for babies, has the probiotic BB-12 which has been studied in babies and has been shown to have a digestive health benefit when consumed regularly as part of a balanced diet.
Get the flu vaccine! I advise all of my patients to get the flu vaccine at the start of the season. Its safe for anyone, including babies six months and older. And no the flu vaccine is not going to give you the flu so dont let that be an excuse. There are also needle free options if you need it.
Sleep more! I can go on and on about the benefits of sleep because its that important. Sleep is crucial for little growing bodies. Babies and kids need to get enough sleep in order to stay healthy. Pick an early enough bedtime and stick to it. Make sure babies and toddlers are getting enough nap time again, try to create a schedule that you stick to every day. If youre concerned about your childs sleeping habits, talk to your pediatrician.
January 27, 2018parentclick