0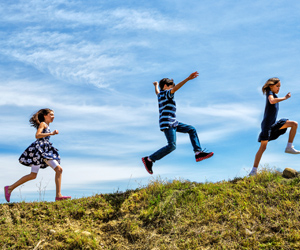 6 tips that your child should be aware of!
Thanksgiving and Winter Break will be here before you know it, holiday shopping with crowds of unfamiliar people all about. . . Are your children ready to stay at home or be in the community alone? Take a few minutes to teach your kids these stranger danger tips so they know how to stay safe no matter who they encounter as they enjoy being outside or at home during these breaks!
1. Strangers are simply people you dont know. They can look normal, maybe even nice. But dont talk to strangers. (Remind your child that sometimes even people they know can hurt them)
2. If someone tries to grab you, scream and move quickly. Teach them how to make a big commotion: screaming with the 3 Ls in mind Low, Loud, and Long. Have them practice it its not the most natural thing to do. Another good idea is to yell something that gets peoples attention, like, Help!, Fire!, or This is not my Dad or Mom !
3. Because many kids are naturally trusting of adults, it may surprise them to realize that strangers dont need children to help with directions or finding a lost animal. A grown-up should ask another grown-up for help. Tell your child to ignore the request and to go inside a safe place if approached from a car or on foot by a stranger.
4. If you need to have your child picked up, please send someone he/she knows. Tell him/her you will not send a stranger to get him, and explain the scare tactics someone could use to try to get a child to come with him. A stranger might say, Your Mom sent me to get you, your Dad is in the hospital and hurt real bad. This is a lie. Your family needs to have a Code Word. If the person picking up your child doesnt have the family Code Word, the child should ignore the request. (Even if the child knows the adult) (Learn more about this kind of stranger danger in our Safe Kids 101 course)
5. The buddy system works! Ask your child to let you know if she plans to leave the yard, and insist that your child never go places or play in the front yard alone.
6. Instruct your child that if he/she is separated from you in public, he/she should find a safe person to help. A safe person is a stranger you can typically trust, such as a mother with children, a store clerk in a uniform, or a police officer/security guard.
Its probably also a good idea to make sure your children know these things: full name, address, phone number, and how to reach you. Practice while youre waiting in your car or eating breakfast.
Amber alerts are issued all the time. Unfortunately, child abduction is a reality and we must teach our kids what to be aware of so they stay safe from strangers.
Dont think of this as a one-time conversation. By discussing these things ongoing with your children, you will help build the framework that will lead them to make good, safe decisions.
Following these stranger danger tips can give you all a much more relaxing break and holiday shopping time. Stay safe out there, Smart Kids!
[Justin is the owner of Safety Matters Certified Training and teaches CPR/AED/First Aid as well as Basic Life Support for the Healthcare Provider along with a variety of safety classes with certifications from the American Heart Association and the American Safety & Health Institute. Our Safe Kids 101 classes are held in Santa Barbara several per year. To contact, email Justin@Safekidsinsb.com or call 805-705-9222]
November 10, 2015admin