Mingle for the Mud Piggies
3820 State Street,Santa Barbara,CA93105United States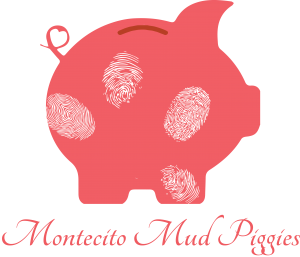 A group of local kids is banding together to help children impactedby the Montecito debris flow disaster through the creation ofa new grassroots group known as the Montecito Mud Piggies. Join us Saturday for music, play, fun and community!
Montecito Mud Piggies is a grass roots, underground movement to help kids, help kids. All kids in our community are feeling the impact, and each need to give and/or receive. The idea will help kids that are more fortunate get involved, giving tothe kids impacted, so that they may buy a toy, a stuffed animal, or maybe a gift for their dad.
Simply put, Mud Piggies are piggy banks, filled with change and waiting to be delivered to kids impacted by the mud flow. Inspired by an idea from a 10 year old (Erin Elizas daughter Chloe), Mud Piggies emerged to help kids, on both sides of the mud.
So, parents, along with your kids, please buy, paint, decorate and fill a piggy bank. The kids can collect change from the neighbors, sell lemonade, or whatever else works. When filled, take a pic and post it on the popular Facebook groups that are focused on the Mud Flow event. Use the hashtag #montecitomudpiggies and simply tell your story and that you wish to donate to the children of a family impacted by the mud. The rest will just happen. Be discreet, use private messaging when someone responds and make it happen!
For more information, visithttps://mudangels.org
+ Google Calendar+ iCal Export
Details
Venue
Organizer
Category: