0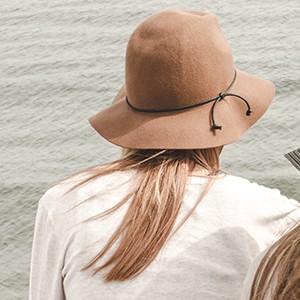 Foster kids are often untethered in this world, and only love can bring them into belonging
Brooke Cone, foster and adoptive parent
Over the last six months, I have been doing Emergency Shelter Foster Care for FCNI in my home, during which time about 13 girls, all but two of them teens, have lived with me. I have soothed nightmares, eased the pain of detoxing from drugs, and have listened to traumatic stories of abuse, sex trafficking, abandonment, sibling separation and loss. I have been yelled and cussed at, have deescalated impending fights and have had girls run away. These experiences make up the best kind of hardthe kind of hard where you know your stress and exhaustion are the results of doing something meaningful.
Dont get me wrong, however; it was not all hard. I laugheda lot! Teen girls are hysterical. Ive been educated on fashion and rap music, and have become more familiar with some words in the Urban Dictionary than I ever wanted to. Ive been taught how to make food from different cultures, have gone to the circus and baseball games and have had a blast taking the girls for weekly swims in my friends pool. Ive seen self-confidence start to bud within kids while they helped me make dinner or done chores alongside of me. I have filled some lonely, hurting hearts with safe, genuine love. I have sung lullabies, given foot rubs and read a lot of bedtime storiesteen girls love this kind of stuff. I have made a fool out of myself trying new classes at the gym, learning to play video games (badly), car dancing and even once going to an African dance class. Ive thrown birthday parties, and have been through prom prep, cheerleading tryouts and freshman orientation. I have lived the life of four moms during just one summer.
Here is what I have learned.
These children are precious. I could not stare into their eyes or hear about their lives without longing for them to find HOME.
Their pain is deep and evil is real. These kids have suffered in ways I can only imagine. I have heard it said that doing Emergency Shelter Care is like being in the emergency room where one sees kids in crisis, reeling from trauma. Even though I have been in this field for over 10 years, I felt the sadness of abuse and neglect, drugs and mental illness, like never before. To love these kids is to hurt when they hurt.
Our system needs help. The truth is, Social Workers, therapists, CASA workers, mentors and foster parents are all doing their best, but they are working with a lack of resources. The main resource they need cannot be bought with money; it is the resource of skilled, teachable families who care. You cannot heal relational brokenness unless you have healthy relationships for these kids to be drawn into. No program and no therapy can do what caring foster parents can.
Foster parenting will make a fool out of you but will be worth it. You will be caring for a traumatized child in a big system with a lot of moving parts IN YOUR HOME. Much like attending a boot camp, certain kids will help you learn your limitations and give you many opportunities to build up some new relational muscles. You will know what you are made of in a new way, and you will want to do the hard work because your kid deserves to have someone fight for them.
One person can only do so much. As someone who feels a deep call to help foster kids, I have learned the limits of my humanity and skills. Being a foster parent with your whole heart does not mean you will always get the warm, fuzzy success youve dreamt of. Some children will be lost. Sometimes you will feel the worse for wear. Some kids will bring out the less attractive parts of yourself. I believe, however, that unconditional love can never be wasted, even when we do not see the end results. Foster parents are gardeners of the heart. Some of us plant seeds, some of us water seeds and some of us help bring the plant to harvest. Different foster parents play different roles in the life of a child. Accept your role but never give up hope.
As a person who has both personal and professional connections to foster kids, I am coming to terms with the fact that I cannot find enough homes; I cannot foster enough children; I cannot provide enough therapy; and I cannot reach every child I attempt to help or heal. No ONE person can hold back the dam of the brokenness and need that we have in this world. However, in spite of this fact, I can love one child, I can find one home and I can hear one childs hurts. If each one of us set about to do just one of these things, then every child in need of a safe out-of-home-placement would have a home.
I long for the day when we have too many homes, too many willing families, too many loving arms and too many options for children. Foster kids are often untethered in this world, and only love can bring them into belonging. Count the cost, make the sacrifice, feel the stretch and see the hope. Love a foster kid. Be a foster parent.
Whatever kind of foster care you want to do, there is a need for you! We have a special need for Emergency Shelter Parents at this time. If you have an interest in this program, please contact Family Care Network Inc. at 805-574-0122 and ask for Hannah Morrison to learn more.
March 1, 2016FamilyCareNetwork