0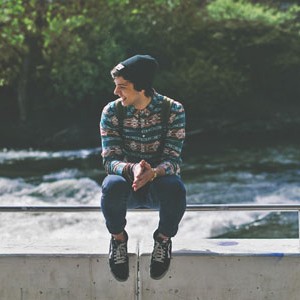 Building up Tomorrows Adults
By Susan Jones, long time foster mom and life skills supporter
For the past 25 years, I have been a Resource Parent to over 100 youth ages 12 through 18 and yes, that has been my choice! Most people who hear these numbers cringe and exclaim that they cant understand why anyone would choose to surround themselves with teenagers. For me, it has been an incredible opportunity to help kids prepare for the transition to adulthood. When I started fostering, there were no Transitional Housing support programs for youth who were aging out of the foster care system. These kids were literally on their own following care; left to sink or swim at 18 years old! In those days, we invited many of our foster kids to stay with us beyond age 18 even though their services were discontinued so that they could save up for their first apartment, car, etc., because, honestly, who is ready to take care of themselves at 18?
The youth in our care now have the benefit of the Independent Living Program (ILP) and other support programs for Transitional Age Youth (TAY), such as FCNIs Transitional Housing Placement Program (THPP) and Transitional Housing Plus-Program (THP+). In the early 1990s, there were no such services, so I started a weekly group in our home for the teens who were in Family Care Network homes. We would go grocery shopping to buy food for a meal then come home and cook together. We had classes on banking and budgeting as well as how to look for an apartment. Eventually the County of SLO hired me to create and teach living skills classes to all foster youth, which was the beginning of ILP. The kids in my home had the benefit of learning living skills every day because I knew how much it was needed.
Having said that, one observation Ive made over the years is that many of the youth who have been in my home, had previously filled the role of caretaker in their homes of origin which meant that they missed out on the opportunity to just be a kid. These youth had to be responsible for so much at such early ages, that they actually regressed once they landed in our soft nest and experienced having two caring, strong parental figures. Once settled into our home, kids who appeared so tough on the outside would start to soften their edges and start to embrace their youth. We had three teenage boys play on the football team AND sing in their school choirs at the same time. Our kids went to school dances and proms, and they enjoyed playing outdoors doing everyday kid stuff like splashing around in the pool and climbing treesthey enjoyed the freedom to really getting to act their age!
While they were enjoying life as a kid, I was also introducing elements of independent living skills into their daily routine. Every week, each one would be responsible for cooking dinner and cleaning-up afterwards. Trust me, it wasnt easy giving up control of MY kitchen, but it was so worth it. We ate a lot of spaghetti in those days, but we also had kids who thrived in the kitchen, going so far as to invite their friends over for dinner when it was their turn to cook. Everyone earned allowance by doing basic chores, and I helped my kids open savings accounts and learn the value of saving up for big purchases instead of blowing their money each week. One of the things we insisted upon was that everyone age 16 or older had to get a part-time job. Some of our kids really resisted this until they brought home their first paycheckthen they couldnt thank us enough for pushing them to get a job.
When these kids eventually graduated from high school and turned 18, even though they had lots of living skills under their belts, most of them were not ready to be on their own. We offered to stay in touch with them when they moved out and invited them to weekly Sunday night dinners. I wish I could say that all of them were successful, but, sadly, that is not the case. I dont know many people who could say that they were ready to go out on their own into the world at age 18and, remember, many of these kids struggled with emotional obstacles due to the trauma they had experienced in their livesemotionally, I would consider a lot of them to be a lot younger than 18.
But one thing foster kids are is resilient! Some of them stumbled and fell a few times but eventually they pulled it together and started living full and productive lives. Im still in touch with some of them even after all these years, and Im proud to say that they are hard workers, good spouses, great parents and, even at age 18 to 40, they are awesome sons and daughters to me. Im thankful that today there are a lot more resources for youth aging out of the foster care systemnecessary services which work to build these youth up instead of just letting them fall and fail. While these kids are resilient, the more we can do to equip them with critical life skills, the more they can save their resiliency for all the other stuff life is surely to throw at them.
To learn about FCNI Foster/Resource Parenting opportunities, call: 805-574-0122
March 1, 2016FamilyCareNetwork