0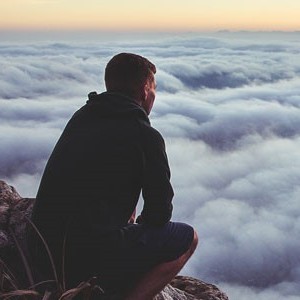 Family Care Network Youth Partners Journey
Johnny Segraves
I am a former foster youth who benefited from some of the great programs that the Family Care Network offers. After serving three and half years in the military, I am now working with FCNI, assisting youth who are working towards their life goals.
My journey in the foster care system began when I made the decision to move out of my moms house when I was 14 years old due to conflicts at home. She dropped me off at my brothers house with all my belongings and wished me well. My brothers home was not a healthy environment for me to live in. Drugs were being used and sold out of the home on a daily basis, and there were no role models for me to look up to.
After several months of living house to house, I decided to turn myself into the Department of Social Services in order to be placed into a temporary foster home. Not long after, my Social Worker and I were exploring my options and she told me about the Transitional Housing Placement Program (THPP), a program available for youth ages 16-18. Before entering THPP, I was an at-risk youth, close to not graduating high school due to being homeless and not having stable housing. THPP offered me stable housing in my local community which allowed me to continue my high school education.
The staff that worked with me in this program helped me to build independent living skills. In a nutshell, the staff that I worked with taught me the skills necessary to become a responsible young adultfrom seeking employment to being accountable to managing and paying my bills. Their services went as far as educating me on how to identify the past trauma I had experienced and learn positive coping skills to deal with it in a healthy manner.
Just prior to graduating High School, I enlisted into the US Army for numerous reasons. One of them being to continue my personal achievements and to become the young man I so badly wanted to be. FCNIs Transitional Age Youth Financial Assistance Program (TAY-FAP) funded a cell phone plan for me for six-months which enabled me to stay in contact with my family as I transitioned through basic training out of state and into my military duty station in Fort Carson, Colorado.
While I was deployed in the Middle East, I remember praying to God that if He got me out of that situation alive, I would come back to my home community and serve as a positive role model for young people much like myself. After serving my time in the military, I received a phone call from one of the TAY program staff members asking me if I would be interested in the Youth Partner position at FCNI. After she described the job duties and application process, I eagerly pursued the role. It was exactly what I told the Lord I would do if He brought me home alive.
Being a Youth Partner with FCNI has helped me to heal from my traumatic past. In this role, I am able to provide encouragement and support for youth who have experienced some of the same things I went through, which has been so important to me. I also feel that I am fulfilling my promise to God. I now understand that my collective past experiencesboth positive and challengingand my current role, work together to make me the person that I am todaya person with purpose and promise, and a hope for the future.
To learn about FCNI Foster/Resource Parenting opportunities, call: 805-574-0122
January 5, 2016FamilyCareNetwork