0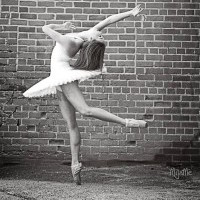 Open auditions November 15, 2015. Application process runs October 16 through November 12, 2015. For additional information about Teen Dance Star audition and rulesgo to www.TeenStarUSA.com/dance
The producers of the popular regional singingcompetition Teen Star are excited to announce their newest project, Teen Dance Star.
TIMELINE
October 16, 2015: Application open online at TeenStar.US/Dance.
November 12, 2015: Application Deadline
November 15, 2015 9am-6pm: Audition at Santa Barbara City College
November 16, 2015 8pm: Top Ten Finalists and two alternates via Teen StarFacebook and Instagram pages.
January 9-January 30, 2016: See Teen Star website for rehearsals
January 30: Teen Dance Star Final Showcase at the Lobero Theatre at 7pm.
AUDITIONS
Please prepare a 1 minute solo (self-choreographed or set by professional).
Bring music on an ipod/phone/laptop. Please bring a backup.
Props: Small hand held props are okay.
Teen Dance Star will bring Santa Barbara Countys best young dancers to share theLobero Stage for an opportunity to showcase their talent and vie for a scholarship. Thisunique event brings teen dancers across genres ballet, modern, flamenco, hip-hop,jazz, tap, and more to perform and compete for the chance to win a $1,000 scholar-ship to further their education. The showcase finale will feature a high-energy groupperformance number, celebrity judges from the dance world and from TVs popular SoYou Think You Can Dance, and of course, the talent of the dancers themselves.
Teen Dance Star goes far beyond the usual one-day talent search competition. TeenDance Star involves teenagers throughout Santa Barbara County in grades 7 through12 in a months-long program that involves feedback and encouragement to nurture talent at every step. Teen Dance Star starts with the open audition process in which contestants are given tips and techniques by a panel of experts in dance and entertainment. The top 10 finalists then receive personal one-on-one coaching, working through their routines with a celebrity dance mentor, followed by guidance on performancestyling to carry the dancers through to the finale.
Teen Dance Star addresses that desire in our community to showcase and encouragedance talent, in the same way Teen Star is accomplishing that for vocal talent, saysExecutive Producer Joseph Lambert.
The new Teen Dance Star showcase finale willfollow the very successful Teen Star model. Ten solo finalists selected from the auditionpool will perform at the Lobero Theatre on January 30th, vying for the $1000 dancescholarship.
Moreover, Teen Dance Star has teamed up with the Arts Mentorship Program (AMP) toexpand access to the performing arts in Santa Barbara County. The proceeds from theTeen Dance Star Showcase will create funds for families in financial need to provideunderprivileged youth the opportunity to train at local dance studios. What a perfectpartnership,Lambert enthused. Teen Star supports youth in performing arts by encouraging passion, inspiring excellence, and offering these opportunities for performance and professionalism. AMP makes it possible for students to find an entry into thestudios.
AMP Board Member Kerrilee Gore concurred, We see this as an excellent collaboration: Teen Star has the existing brand to attract talented young dancers and to ensurethe event is a success, while the Arts Mentorship Program has the infrastructure to administrate the scholarship requests.
SUMMARY POINTS
Teen Star collaborating with the Arts Mentorship Program to offer Teen DanceStar
10 teen dancers from across Santa Barbara County will be selected to performon the Lobero stage, before a panel of celebrity judges, on January 30, 2016.
The winner will receive a $1,000 scholarship towards their education.
The net proceeds of the show will go to the Arts Mentorship Program to provideother dancers in financial need scholarships to train at participating studios.
The Lobero along with other agencies, corporations, and individuals are makingdonations to help underwrite the success of this project.
For more information, visit TeenStarUSA.com or call 800-380-9110 ext. 200.
October 14, 2015PCRS