0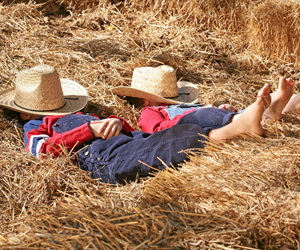 There are activities for Little Witches and Goblins all month long.
The weather might be hot, but there are plenty of ways to get in the mood for Halloween and Harvest.
Put your little ones into their costumes and get these great local activities on your calendaryou wont want to miss any of them!
Santa Barbara
Santa Ynez Valley
The Santa Ynez Valley is bursting with Fall! From pumpkin patches overflowing with their gigantic orange pumpkins, to the tall, thick corn stalks growing on local farms. Its harvest season for the vineyards, and many of them have planned unique activities to encourage guests to join in on the fun. The City of Solvang and Buellton are hosting Halloween activities that you dont want to miss out on! And dont forget about the ripe apples hanging from the trees, ready to be picked and turned into a yummy snack.
VIEW OUR CALENDARfor the complete list of fun and frightening Halloween activities!
OR SHARE SOMETHING YOU KNOW ABOUT BELOW IN OUR COMMENTS
October 12, 2015pcaja