0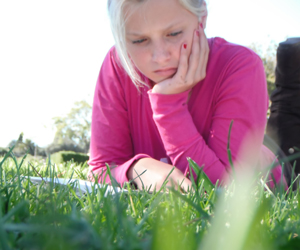 As a long time college administrator, high school counselor, tenured professor, and career technical education dean, I have advised many students and families on college admission. One of the questions that is always asked is which colleges are the best.
Many parents look at the rankings on various web sites like U.S. News and World Report. That listing is probably the most popular to review, but there are many others. Additionally, there are lots of books and magazines that rank colleges. How do you decide which one of these resources are the most accurate?
Well, college rankings are just one variable you should look at; there are many more factors to consider when reviewing colleges. The factor I believe is the most important are the professors. As a past tenured professor working in academia for over 20 years, professors (like myself) deliver your education. No matter what ranking the college is at, if there are top professors in the major you are interested in studying, you will obtain the best education and tools for success for your field. I recall a law graduate telling me he went to this obscure law school I never heard of because a law professor there was a leader in the area of law he wanted to study.
In reviewing professors at a college that interests you, look at their educational background, what was their major, what work related experience do they have, what are they currently, doing research in, etc. It is best to have a professor who actually held a job in the area that you are interested in pursuing. Could you imagine learning from someone who never worked in your field of study?
Another important document to review is the accreditation report for the college. This document outlines all of the wonderful things the college is doing along with all of the items that they are out of compliance in. It is rarely on the web site for private colleges so you must ask for it; all colleges must provide this document to the public if they are obtaining any federal funds.
Link of the Week: https://collegescorecard.ed.gov/
Article of the Week: How U.S. News Calculated the 2016 Best Colleges Rankings
[Avenues is a full service college and career advisement firm for young students as well as adults looking for a career change. Services include college admittance assistance, international student assistance, educational planning starting as early as junior high to college graduation, career planning, scholarship and financial aid advisement, college success counseling, and tutoring for all ages. To set up a FREE 20 minute phone consultation or contact the firm for an appointment, please email at info@avenuescca.org or call (818) 359-0859. You can find us at the following web site: http://www.avenuescollegeandcareeradvisement.org/home.html]
September 21, 2015admin