2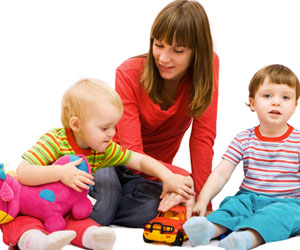 Hi there!
My name is Sasha and I have been working as a nanny on and off for slightly more than 5 years. I have been fortunate enough to attain a wide array of nanny experiences over the years caring for children as young as 4 months up to preteens and adolescents, and am therefore, well equipped in remaining patient, calm, and level-headed.:) I also have a safe, reliable car, a clean driving record, and am a non smoker.
I enjoy being outdoors be it hiking or at the beach, reading, acting, singing, and have always loved working with children. I am currently available for after school hour/evening care as well as weekends and date nights on a consistent (preferred) or occasional basis.
If interested, please email me at Sasha.nienow@gmail.com and I would be happy to send along my full resume with references.
Looking forward to hearing from you and hopefully meeting you soon!
Best,
Sasha
August 21, 2015sasha.nienow@gmail.com
2 comments
Martee Andresen

says:

August 26, 2015 at 10:06 am

Hello Sasha,

We are looking for a date night babysitter for our 10-year old son. He is very well behaved and relatively independent. Are you available?

I can be reached via email or phone, 805-637-4674.

Thank you.

Martee

Sasha

says:

September 12, 2016 at 1:22 pm

Hi Martee,

I am so sorry I am just now seeing this! I unfortunately was never alerted of your comment or I would have replied long ago! If you are still looking for help, I would be happy to! I can be reached by email at the above listed address and then am more than happy to follow up with my phone number.

Thank you!

Best,
Sasha