0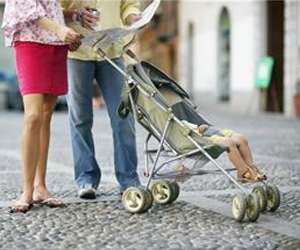 How many times have I collapsed, exhausted, into an airplane seat so tired by the effort of planning and then getting everything and everyone out the door for a vacation that I have thought to myself, Next year we are taking a staycation? Not to mention the cost. The answer: too many. This experience has led to reality check number two: the discovery that staying home for vacation is not a walk in the park either. A staycation at home and all the feeding, grocery shopping, clothing, driving, and keeping house involved are a lot of work when everyone in the family is home full time. And, of course, there are the words that bring joy to every mothers heart, Mom, Im bored, despite your best efforts for creative art projects and the new tree-house beckoning in the garden. Before you know it, your child is begging for screen-time. The cure to these vacation woes? Get out of the housefastbut think local. Daytrips are the perfect answer. The commitment involved is not overwhelming. They can be somewhat spontaneous. They are reasonably affordable and do not require boarding the dog, hiring the neighbors kid to feed your chickens, stopping the newspaper and mail, or packing any suitcases!
Some of the best parenting advice I ever received was from my childrens pediatrician, a father of five. His advice was, Parenting is so much easier when you stay a step ahead of the children. Such simple advice, and so true! Nowhere does this advice seem more fitting than when it comes to vacationing. By anticipating the needs and behavior of your kids, you can plan a vacation that will be truly restorative and fun for the whole family. The key is planning. Memorable staycations do not just happen. Does your three-year-old melt down at the end of the day? Is your pre-teens moodiness correlated to eating on schedule? These are the kinds of things to think about when planning successful daytrips. Design your daytrip so that your three-year-old can have her nap at the end of the day on the car drive home and anticipate some interesting, fun refueling stops for your pre-teen.
My husband and I have often chastised ourselves for not taking advantage of the wealth of things we have to do within a two hour drive. For some reason, we often wait for friends or relatives to visit before we put our tourist hats on and head out the door to enjoy our own city and countryside. Daytrips bring a sense of adventure and build an appreciation for what we have at our fingertips. There is something to be said for this.
I know one family that chooses a theme for their daytrips: culture or food, for example. They then head out the door and make strategic stops to learn about these themes. Their cultural daytrips have involved visits to museums and galleries. Their food themed outings have involved booking tours at food factories, stopping at you-pick-farms, and fun meals such as dim sum in Los Angeles Chinatown district. There is no need for airports or plane tickets to have a great vacation experience. Thinking about what will work for your family, a few phone calls or internet searches, a tank full of gas, and some map studying are often all you need to have a great staycation.
So, Make a plan. Get out of the house. Think local, and, most importantly, have fun.
March 9, 2015PCHD