Events for November 11, 2017
Day Navigation
All Day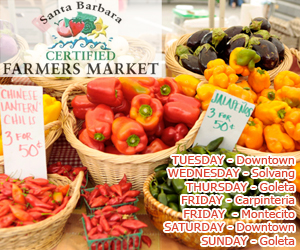 Welcome to the Santa Barbara Farmers Market! The Santa Barbara Certified Farmers Market Association is a non-profit mutual benefit corporation that was founded in 1983 to provide California farmers with direct access at landmark locations to market...
Find out more »
Ongoing
The Westmont Ridley-Tree Museum of Art offers a rare glimpse of modern and contemporary art from Guatemala in an exhibition, "Guatemala from 33,000 km: Contemporary Art, 1960–Present," from Sept. 17-Dec. 17. The exhibition, which includes works that...
Find out more »
8:00 pm
Known through its performances and recordings as the quintessential American string quartet, the Juilliard String Quartet returns with new cellist Astrid Schween.
Find out more »
+ Export Day's Events