Events for May 18, 2017
Day Navigation
All Day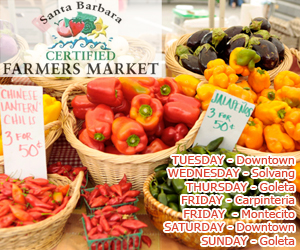 Welcome to the Santa Barbara Farmers Market! The Santa Barbara Certified Farmers Market Association is a non-profit mutual benefit corporation that was founded in 1983 to provide California farmers with direct access at landmark locations to market...
Find out more »
3:30 pm
Hey Kids!! Interested in sailing during the school year? Come learn the ropes…and sheets and halyards…with our Year Round Youth Sailing Instruction program. There's no long-term commitment and you don't have to commit to set amount of...
Find out more »
6:00 pm
Our INCH (Infant & Child) class offers instruction in the techniques for both infant and child cardiopulmonary resuscitation (CPR). This class uses the American Heart Association's Family & Friends guidelines and is recommended for new parents,...
Find out more »
+ Export Day's Events