Events for May 12, 2017
Day Navigation
All Day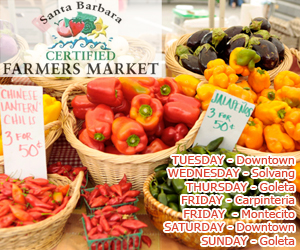 Welcome to the Santa Barbara Farmers Market! The Santa Barbara Certified Farmers Market Association is a non-profit mutual benefit corporation that was founded in 1983 to provide California farmers with direct access at landmark locations to market...
Find out more »
Friday FREE OR Friday, Saturday, Sunday $65
SBCC Center for Lifelong Learning Communication is a vital part of healthy relationships. However, expressing frustration, anger, and fear in a healthy manner may not come to everyone naturally. To guide individuals on efficient self-expression, SBCC Center...
Find out more »
+ Export Day's Events