Events for April 21, 2017
Day Navigation
All Day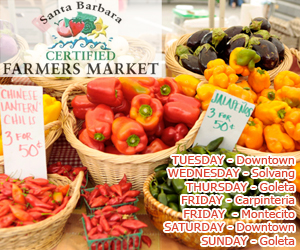 Welcome to the Santa Barbara Farmers Market! The Santa Barbara Certified Farmers Market Association is a non-profit mutual benefit corporation that was founded in 1983 to provide California farmers with direct access at landmark locations to market...
Find out more »
7:00 pm
Event Description THE ADDAMS FAMILY Musical is a hilarious contemporary musical with themes that mirror today's political climate and numerous topical references. The beloved Addams Family characters (Gomez, Morticia, Lurch, Fester, Wednesday, Pugsley...
Find out more »
8:00 pm
"North America's (if not the world's) most popular conguero bandleader." – JazzTimes Poncho Sanchez stirs up a fiery stew of straight-ahead jazz, gritty soul music, and infectious melodies and rhythms from a variety of Latin American and South...
Find out more »
+ Export Day's Events