December Holiday Scholastic K-8 Chess Tournament
0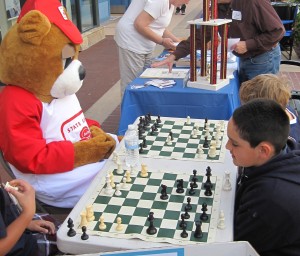 Non-Rated Section: For new and beginning players in K-8 grades.
This section is Non-Rated which means that the results will not be submitted to USCF.
Writing down moves is encouraged but not required.
Using a clock is encouraged but not required.
Format:
USCF rules for Scholastic tournament.
4 rounds SS (Swiss System) – Everyone plays 4 games against players with approximately the same number of wins and losses after each round.
Each game lasts 30 minutes (15 minute for each player)
Tournament Director (TD) discretion may be used for any pairings. We will try to avoid pairings against siblings and classmates for initial rounds.
Please bring chess boards (Tournament Size or Big Size) and chess clocks if you have them.
Times:
Round 1 10:00 am

Round 2 10:30 am
Round 3 11:00 am.
Round 4 11:30 am
12:15 Results and Medal distribution to winners
Registration & Entry Fees:
$10 per participant.
Cash Only
Only 32 players allowed. Confirm your participation by email to goletachess@gmail.com (Student Name, Grade, School)
Venue:
Will be decided and depends on the number of participants.
For more details, check the craiglist under event , chess santabarbara.craigslist.org/eve/5326722481.html

November 28, 2015saravsel