Holiday Shopping Tips
0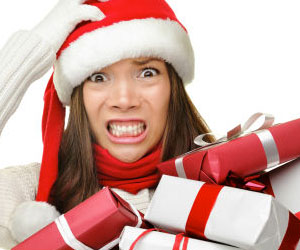 Are you ready to face the crowds? Once the dishes are clean and put away on Thursday, it is time to pull out those ads and think about BLACK FRIDAY, CYBER MONDAY and a month of shopping!
Shopping after Thanksgiving can be rewarding with all the great sales and overwhelming with all the people. Doorbuster deals often begin in the wee hours of the morning, some as early as midnight!  If you take some time to plan ahead and you have the energy, you can find some great savings both in stores and online.
RESEARCH
Do your research ahead of time online so you know what truly is a good deal before you head to the stores.
START EARLY
Waiting until the last minute increases holiday stress. Waiting until Christmas Eve, you'll have to fight crowds and take whatever is left over.
SHOP IN OFF PEAK HOURS
Shop at slow times during the early morning or late in the evening. You can forgo the crowds and long lines by shopping in stores that are open 24 hours.
MAKE A LIST
Make a list so you know who you need to buy for and how much you want to spend which will help with the impulse buying.
Keep a pen and paper in your purse or wallet and write down all of your gift ideas. If you keep your list with you at all times, you'll know exactly what you need to buy, you'll be less likely to forget something, and you'll avoid over-spending.
SET A BUDGET
Are you still paying for last year's gifts? Work out a budget and stick to it. Buy only affordable gifts and you'll find it much easier to pay off your holiday credit card debt. (Husbands will really appreciate this.)
LOOK FOR SALES
Watch store ads and be on the lookout for holiday sales. You can save a pretty good chunk of money because almost anything you may want to buy eventually goes on sale.
COUPONS & DISCOUNT CODES can be found online doing a search. For instance, if I am shopping at Gap.com, I might do an online search for "Gap coupon code" and often I find that there are several sites with codes for a percentage off the purchase or free shipping.
BUY A FEW EXTRAS
Choose a few Find some "generic" gifts on sale that can be for a man or a woman, (gift cards are perfect) and purchase a couple of extras. This way you'll always be prepared if someone unexpectedly gives you a gift, and you can avoid any embarrassment or hurt feelings by returning the favor.
SHOP ONLINE
SHOP ONLINE for both Black Friday & Cyber Monday. Some retailers will offer the same sales online that they do in the stores which will save waiting in lines and give you the opportunity to comparison shop. TIP:  Start at 9pm on Thursday for midnight sales on the East Coast. You can also read reviews online which can really help with the decision making.
Every year, more and more people shop from the comfort of their own home. Get your list and buy your Christmas presents at a leisurely pace to avoid the stress. Keep an eye out for free shipping and other "online only" deals. Often, there is the additional savings of not having to pay sales tax that will off set any shipping charges.
SAVE RECEIPTS
Be prepared for broken items, wrong sizes and duplicate gifts. Always save shopping receipts for 90 days after your purchase. This is about how long stores will allow a returns. Don forget to ask for a gift receipt.
TREAT YOURSELF
If you followed the tips above and stayed organized then you'll have time to enjoy all the season has to offer. Go caroling, ice skating, bake cookies with the kids…
November 23, 2015PCTB